My name is Jean-Pierre Morfin Cholat. I am radio amateur and this site groups publications too long to be posted on Mastodon.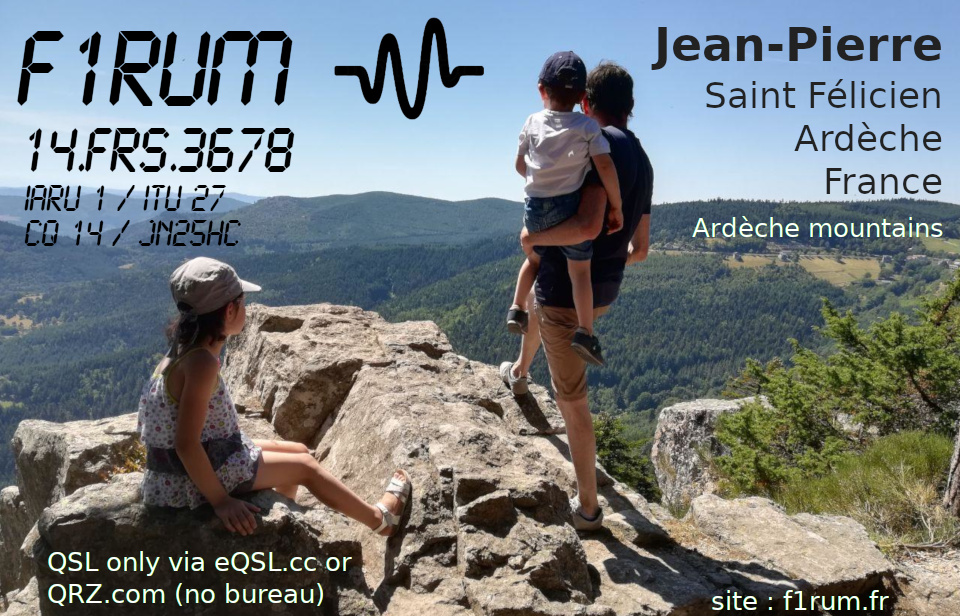 Hardware
Transceivers
station HF/6m all modes: Yaesu FTdx10 (100w)
mobile VHF/UHF FM: Kenwood TM-V71E (50w)
portable HF 20m SSB/CW: QRPver-1 v.3 (4w)
transverter 28/144 MHz for 2m SSB (60w)
talkie VHF/UHF/PMR446: Yaesu FT-65 (5w)
talkie VHF/UHF/PMR446: Baofeng UV-5R (8w)
Antennas
wire antenna: EFHW 80/40/20/17/15/10m
wire antenna: Windom 30/20/10/6m
wire antenna: Chameleon EmComm III: all bands from 80m to 10m
portable wire antenna: dipole 20m (home made)
portable wire antenna: EHFW 40/20/15/10m
stationary vertical antenna: Nagoya BA-6150 144/430 MHz
device antenna: Nagoya NA-24J 144/430 MHz
portable antenna: ground plane 144 MHz (home made)
Contact
by radio
When I turn on the radio, I am often listening to the digital modes on 40m, 30m, 20m, 12m and 10m or in voice mode on 2m and 70cm:
MFSK-16, Olivia 8-250, BPSK-31, BPSK-63, Feld Hell modes on 7.041 MHz, 10.142 MHz, 14.071 MHz, 24.920 MHz or 28.120 MHz in USB
Voice on 144.300 MHZ USB, 145.500 MHz FM, 433.500 MHz FM or PMR446 ch 8 FM
Local QSO "North of Ardèche" on 145.5375 MHz every Thursday at 18:00 local (CET)
In SOTA activation, on HF, VHF and UHF:
Voice on 7.090 MHz LSB, 14.290 MHz USB, 18.140 MHz USB, 145.550 MHz FM and 433.525 MHz FM
by Internet
You can join me on social networks :
mastodon.radio/@F1RUM in English
by email :
jp @ "my callsign" .fr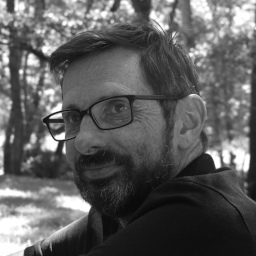 QRA
Credits
The content of this site, unless otherwise stated, is licensed under a Creative Commons Attribution 4.0 International (cc-by) license with author F1RUM.